Joint Venture 2011
Few photos from the rehearsal of "Joint Venture 2011" military/police joint exercise. As you can see I spent most time on catching Mig's over city
Read more.
Montenegro: 3in1
Four days, three summits, two mountins and one canyon, that is possible only in Montenegro! For every fan of outdoor sports, Montenegro is winning combination.
Read more.
Pentranje Vol.1
Dobar deo slobodnog vremena protekle godine proveo sam po našim i komšijskim stenama, pa stoga ne bi bilo loše da podelim i koju fotku sa
Read more.
Kecskemet Air Show 2010
Mađarsko vazduhoplovstvo ove godine proslavlja 100 godina vojnog letenja. Lep ljubilej koga su dostojno obeležili na ovogodišnjem aeromitingu, ali ne i jedini , slavilo se
Read more.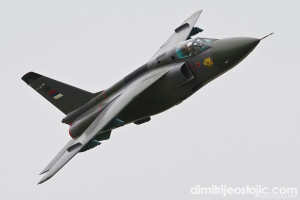 R.I.P 25156
Avion Vojske Srbije tipa Orao J-22, sa brojem 25156, srušio se trećeg juna oko 12 časova u Gružansko jezero kod Knića, zbog problema sa stajnim
Read more.
Senke
"Senke" su helikopterska eskadrila , koja leti na jednom od najlepših i najelegantnijih helikoptera na svetu – na "Gazeli". Od svog formiranja 1981. godine, 714.
Read more.
Odlučan Odgovor 2009
Još uvek su se na nebu sijali IC mamci aviona koji su samo nekoliko trenutaka ranije raketirali neprijateljeve položaje, kada su se niotkuda pojavila dva
Read more.
Batajnica Airshow 2009
This is re-post of the first blog post from this blog, which was originally published on 17th October 2009. Due to some technical problems, this
Read more.