All photos were made during my visit to the 101st fighter squadron "Vitezovi" (Knights) . I had rare opportunity to capture late afternoon and night operations at Batajnica airbase and to be the guest of the most elite unit of Serbian Air Force.
Big thanks goes out to my friends from the 101st fighter squadron and the command of 204th aviation brigade who allowed me to capture these moments and share them with you!
click images to enlarge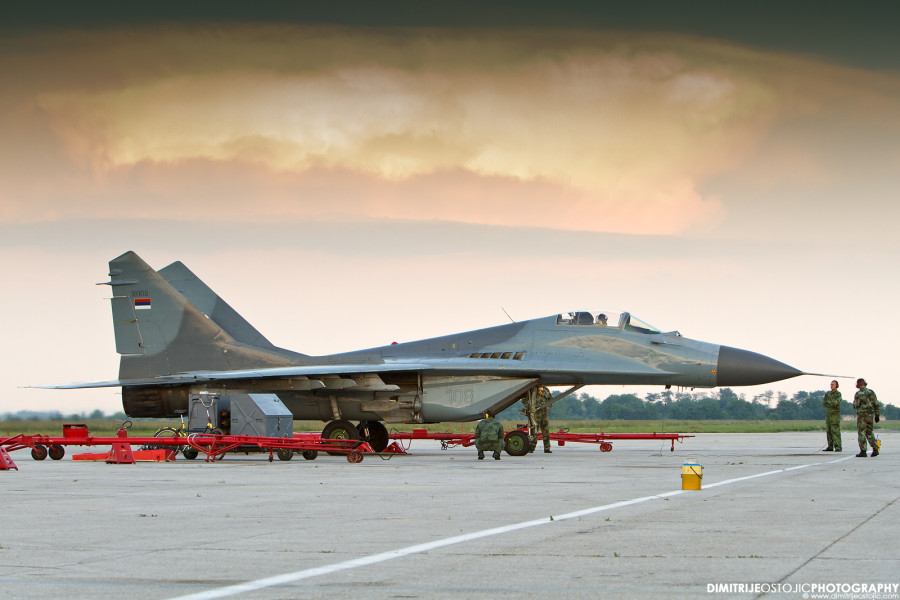 One of the few "old-school" pilots in MiG-29, former commander of 101st FS and now the deputy commander of 204th a.b. Colonel Ljubomir Djurdjević.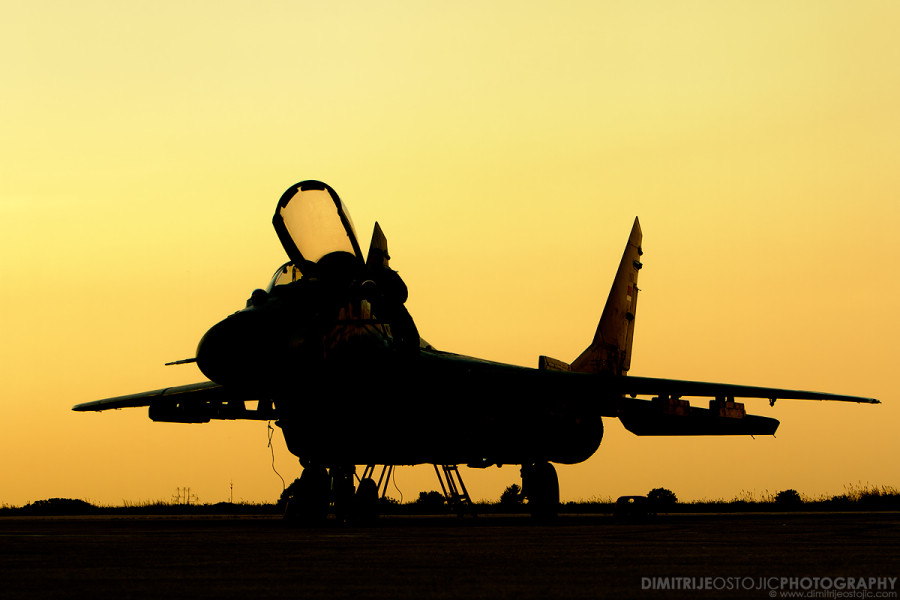 This was magazine "Odbrana" cover photo for issue 141
Retired MiG-21MF lit by the taxi lights.
This work by Dimitrije Ostojic is licensed under a Creative Commons Attribution-NonCommercial-NoDerivs 3.0 Unported License.
Based on a work at www.dimitrijeostojic.com/blog