Magic hour is term used in photography and cinematography to describe first and last hour of sunlight when the light produce extraordinary visual effects. However, if you are during that period of day at the military airbase and you are watching flying activities of 241. attack squadron, than it's more than "magic hour" – it's pure magic!
21. August 2012. – Orao's J-22 / NJ-22 @ Ladjevci Airbase – preparations for the 100th anniversary of Serbian Air Force.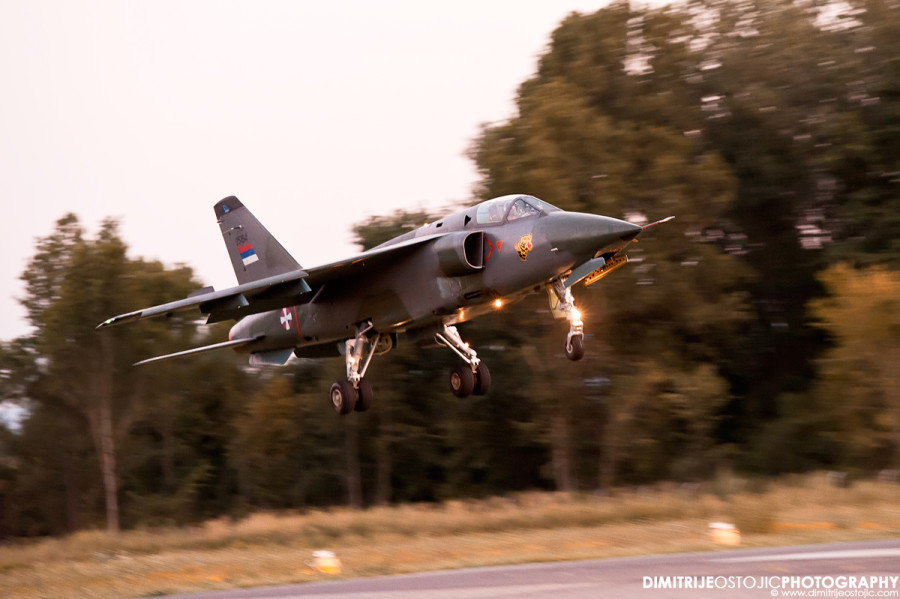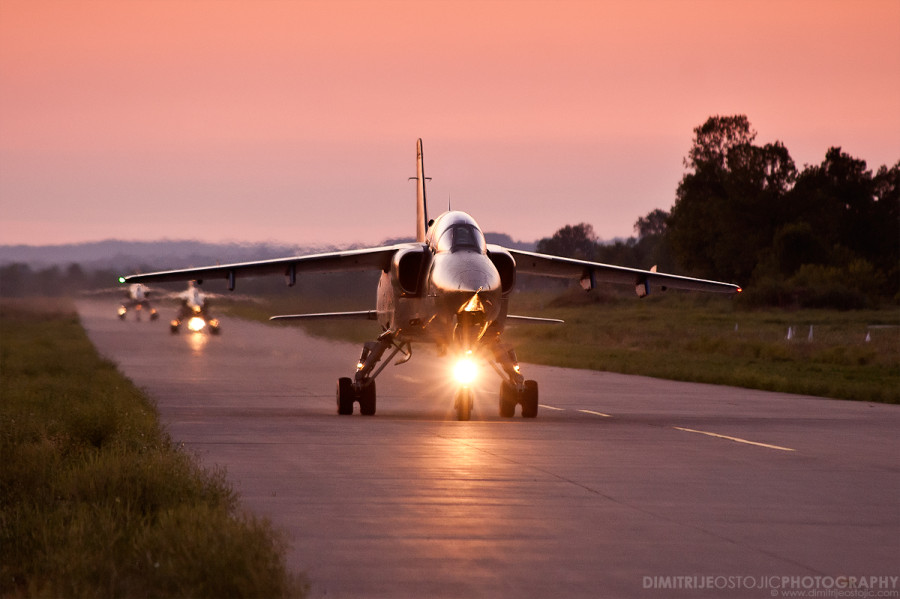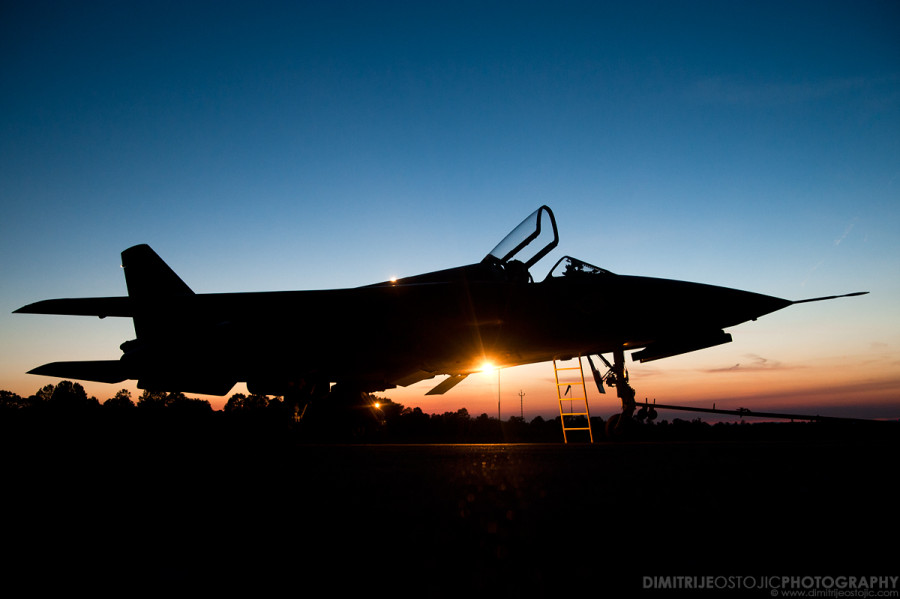 Text and photos: Dimitrije Ostojić © 2012
This work by Dimitrije Ostojic is licensed under a Creative Commons Attribution-NonCommercial-NoDerivs 3.0 Unported License.
Based on a work at www.dimitrijeostojic.com/blog