On the 24th December 1912, Kingdom of Serbia has officially founded it's Air force by forming "The command of aviation". Doing  so, Serbia has become one of the first country in the world with military aviation, and one of the few that used aviation on actual combat sorties.
The Serbian Air Force marked it's 100 years anniversary celebration on 2 September 2012 by hosting an international air show "Batajnica 2012".This was one of the biggest aviation events in Serbia, with representatives from 16 countries around the world and 27 kinds of aircraft and more than 150000 visitors.
Well, I made a lot of shots during this event, to much to pack them in one blog post so I decided to split them in few posts, each with specific subject. I'll start with this one which is dedicated to the celebrant – to the Serbian air Force and Air Defense.
MiG-29B i UB (9.12 i 9.51) Fulcrum  101st FS "Knights" , Serbian Air Force ( 101. lae "Vitezovi" , 204. VB ViPVO Vojske Srbije )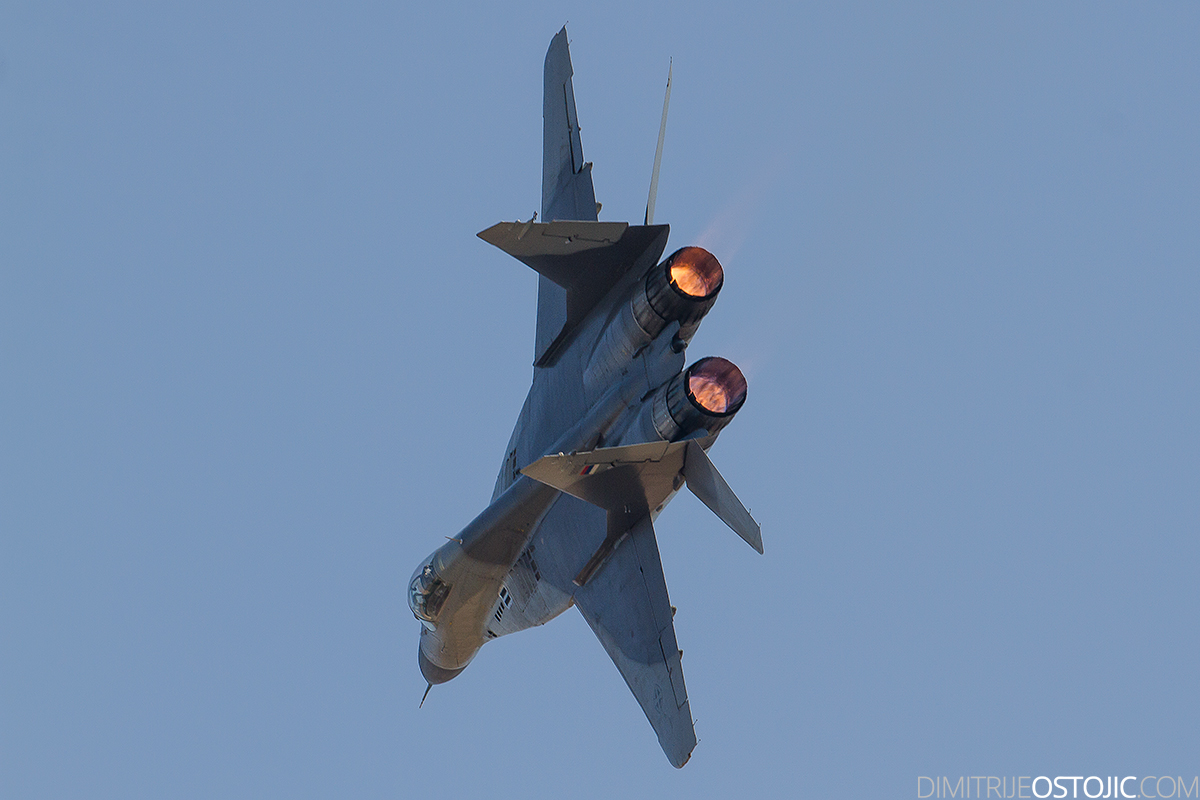 Soko J-22 / NJ-22 Orao (Eagle)  241.ATKS "Tigers"   (241. lbae "Tigrovi")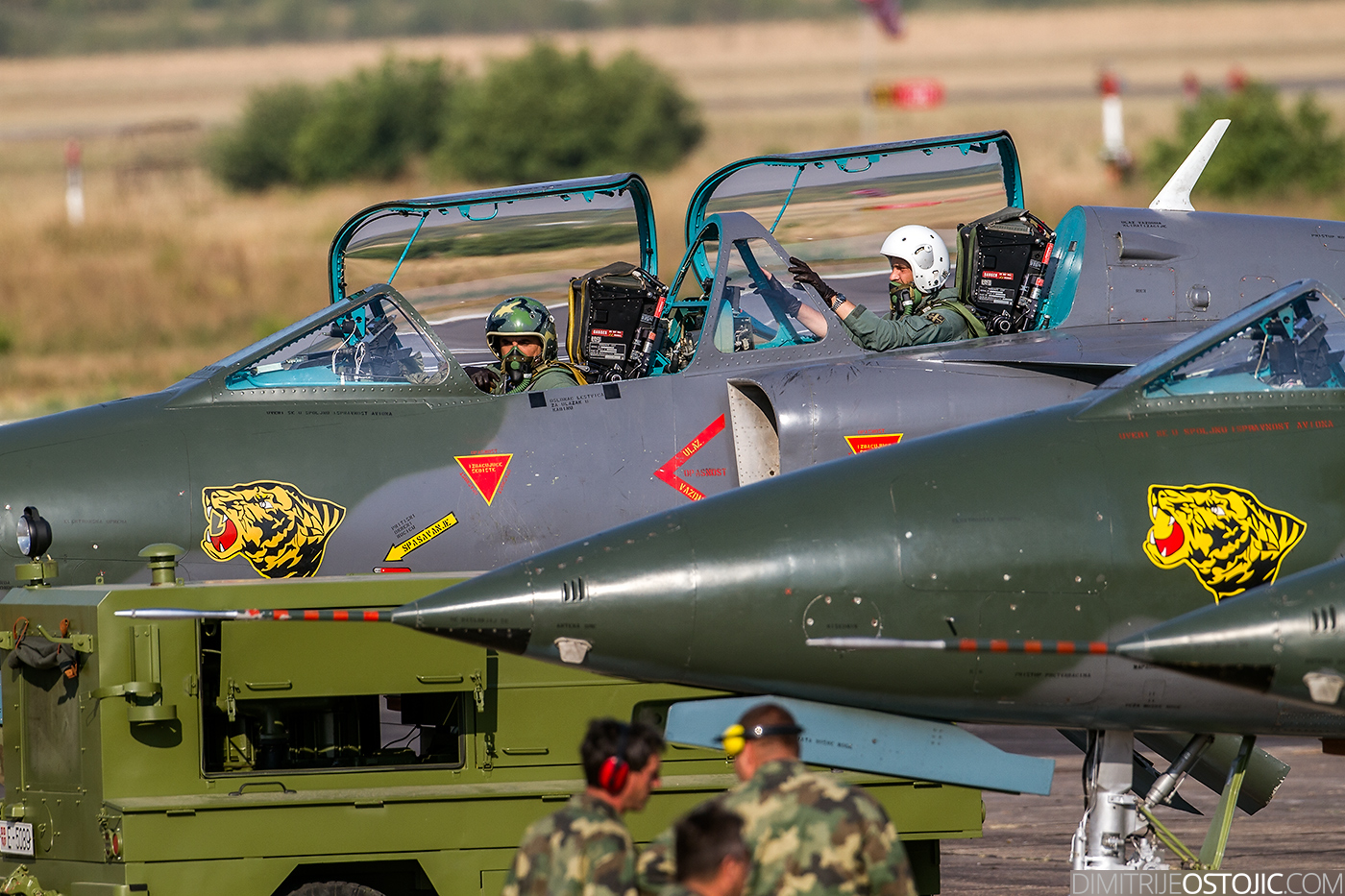 Blown tire on J-22. Rare situation, but it happens!
Orao J-22  SLI – Flight test center (Sektor za Letna Ispitivanja)
Soko G-4 Supergaleb from following squadrons:  252nd  TS   "Kurjaci sa Ušća" (
The 

Wolves

 from the 

Mouth of the River

),  241st ATKS  "Tigrovi" ( Tigers ) and Flight test center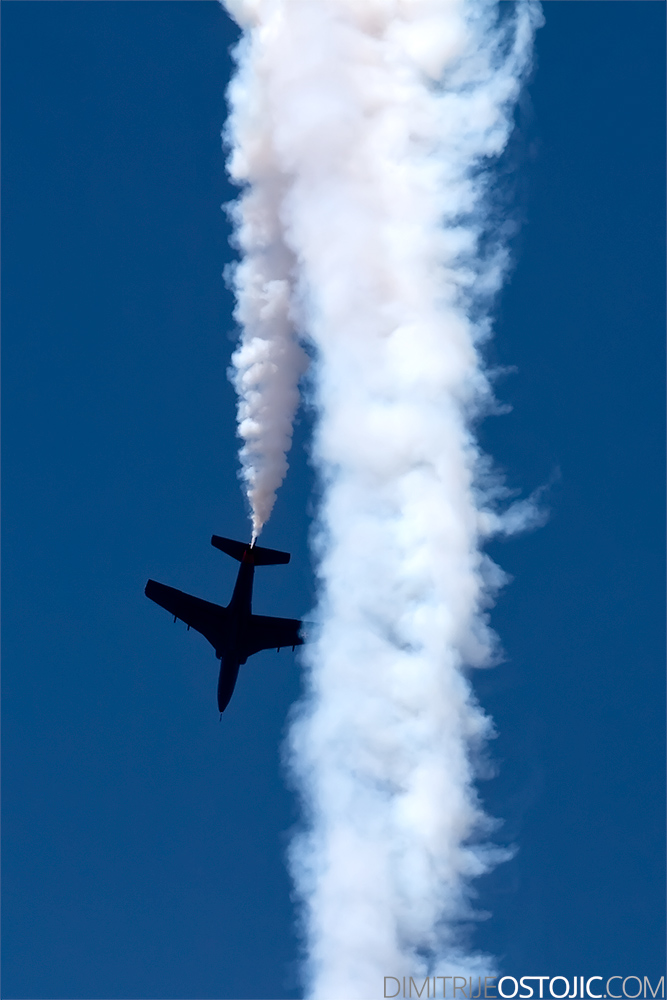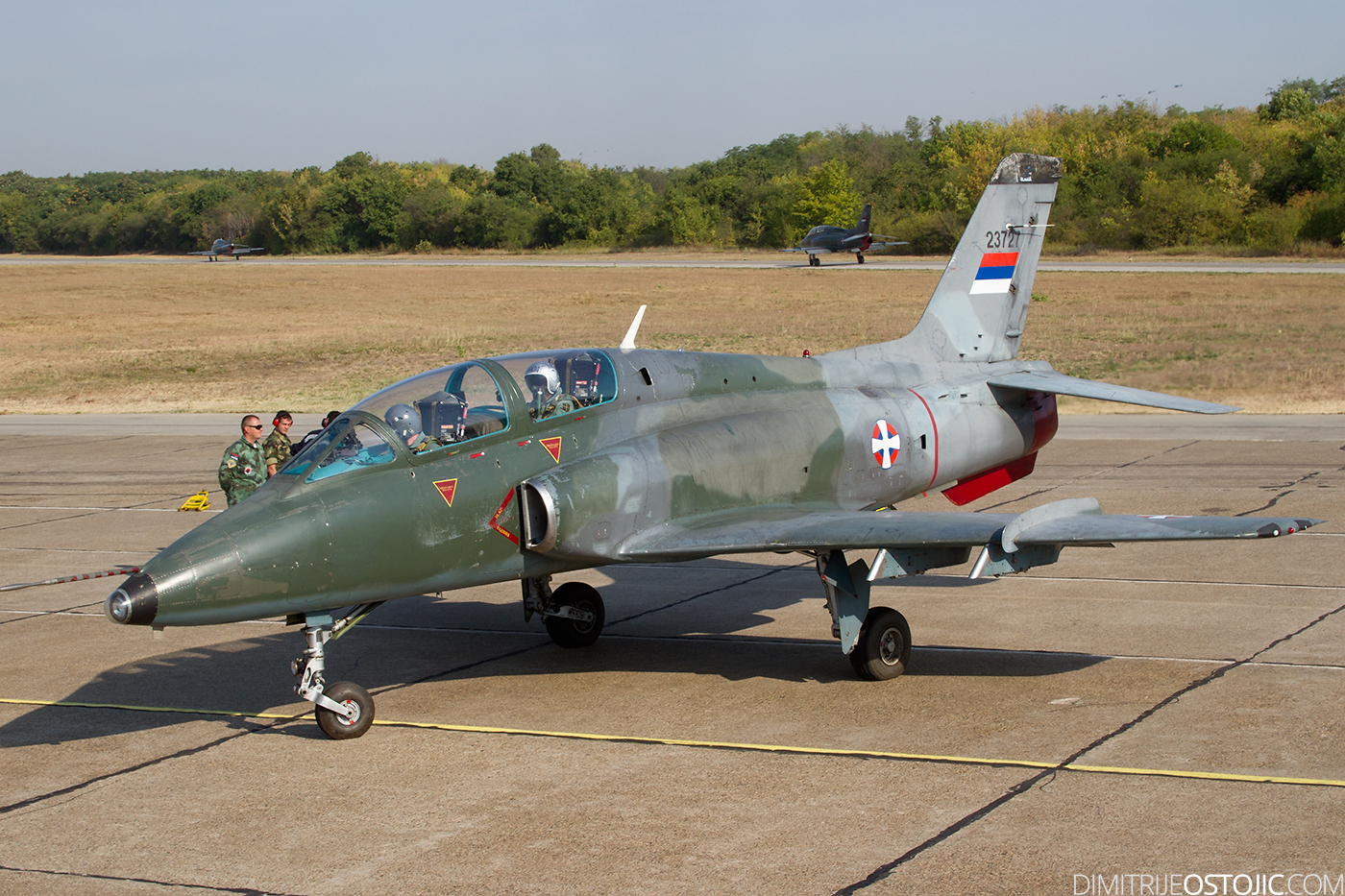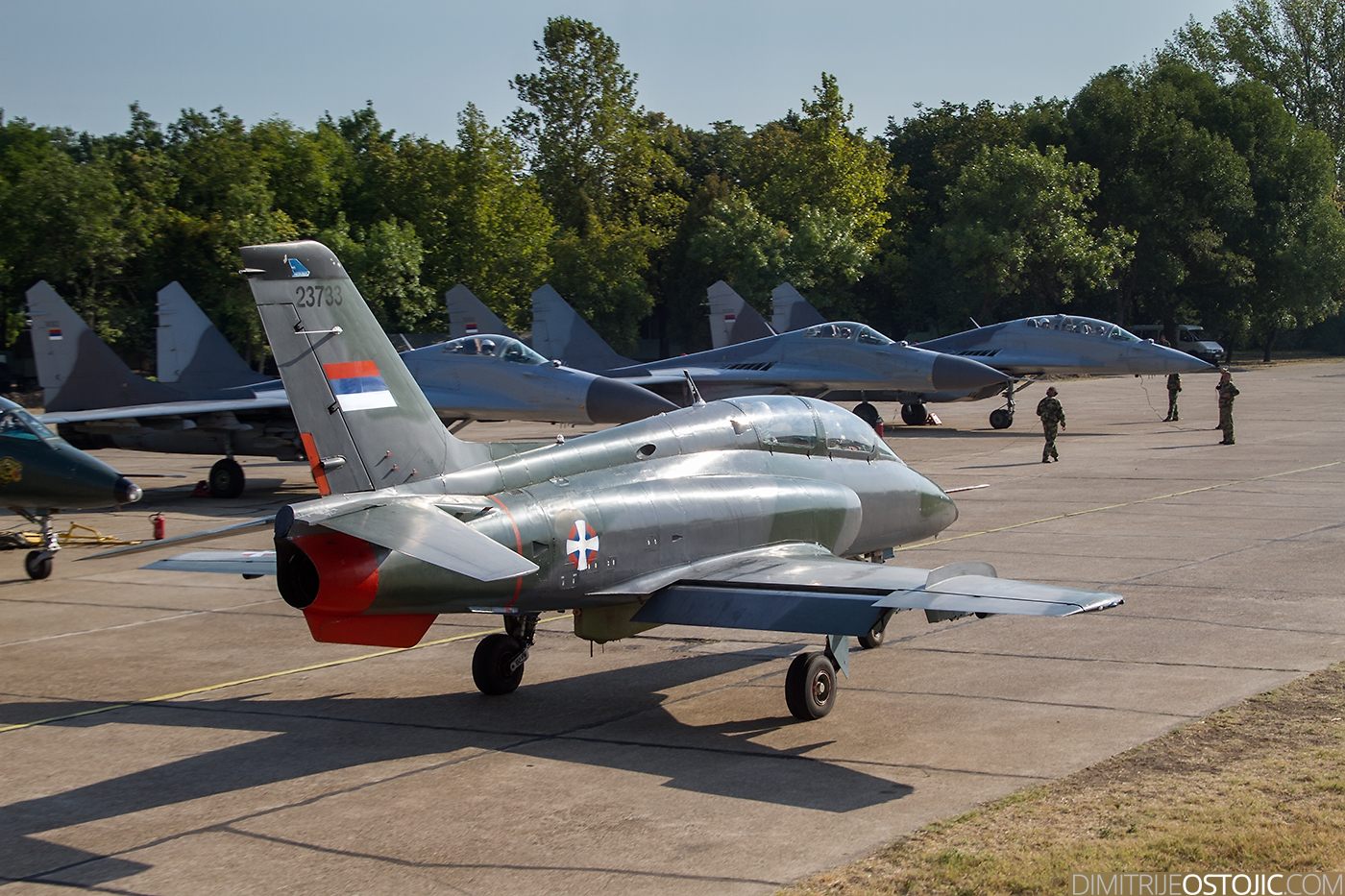 Maj. Goran Savić – Savke,  extraordinary pilot and person. He was pilot of the Flight Test Center and he was flying G-4 23741 during solo display flight on this airshow. Unfortunately he died in accident 20 days later while testing Lasta aircraft. RIP.
MiG-21Bis / MiG-21Um ( L-17  / NL-16)  Fishbed   101st  FS "Vitezovi" (Knights)
V-54 Lasta
Utva 75 (V-53)  – 252. TS  "Kurjaci sa Ušća"
 An-26 Curl –  138th Air Transport Squadron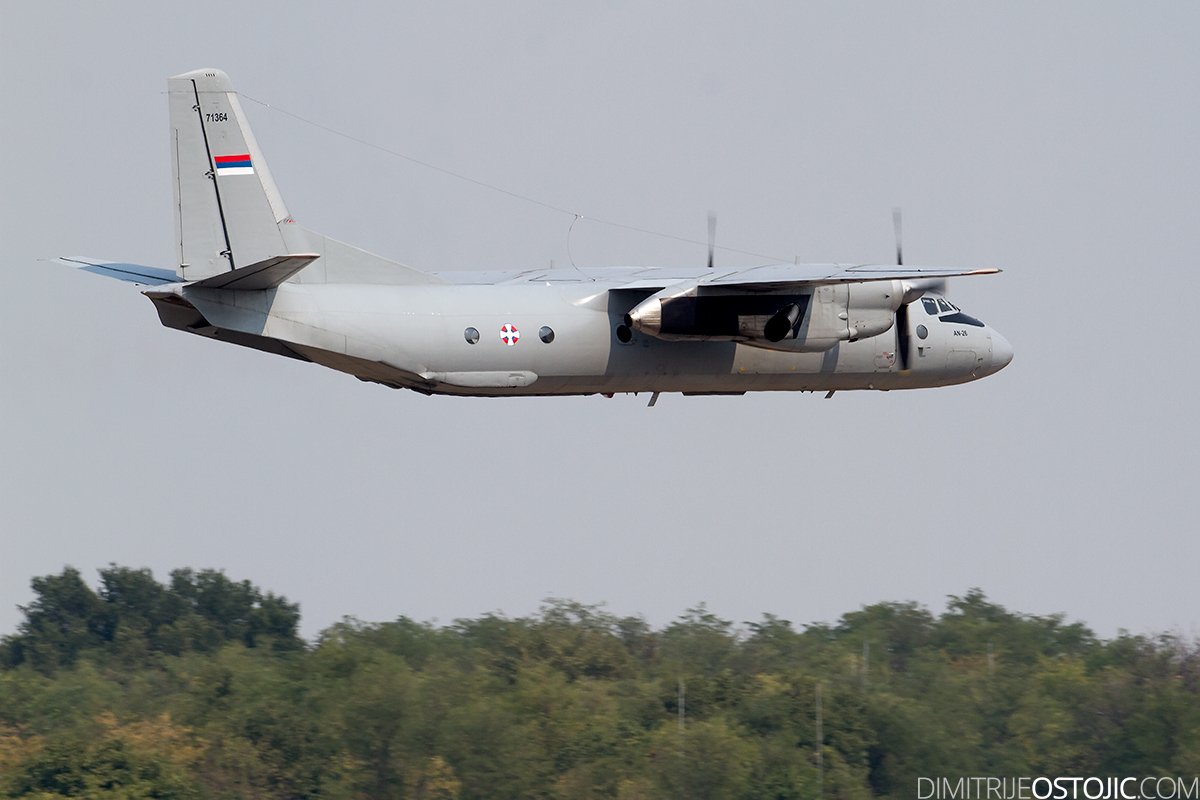 Soko G-2 Galeb i J-21 Kragulj – "Galeb" aerclub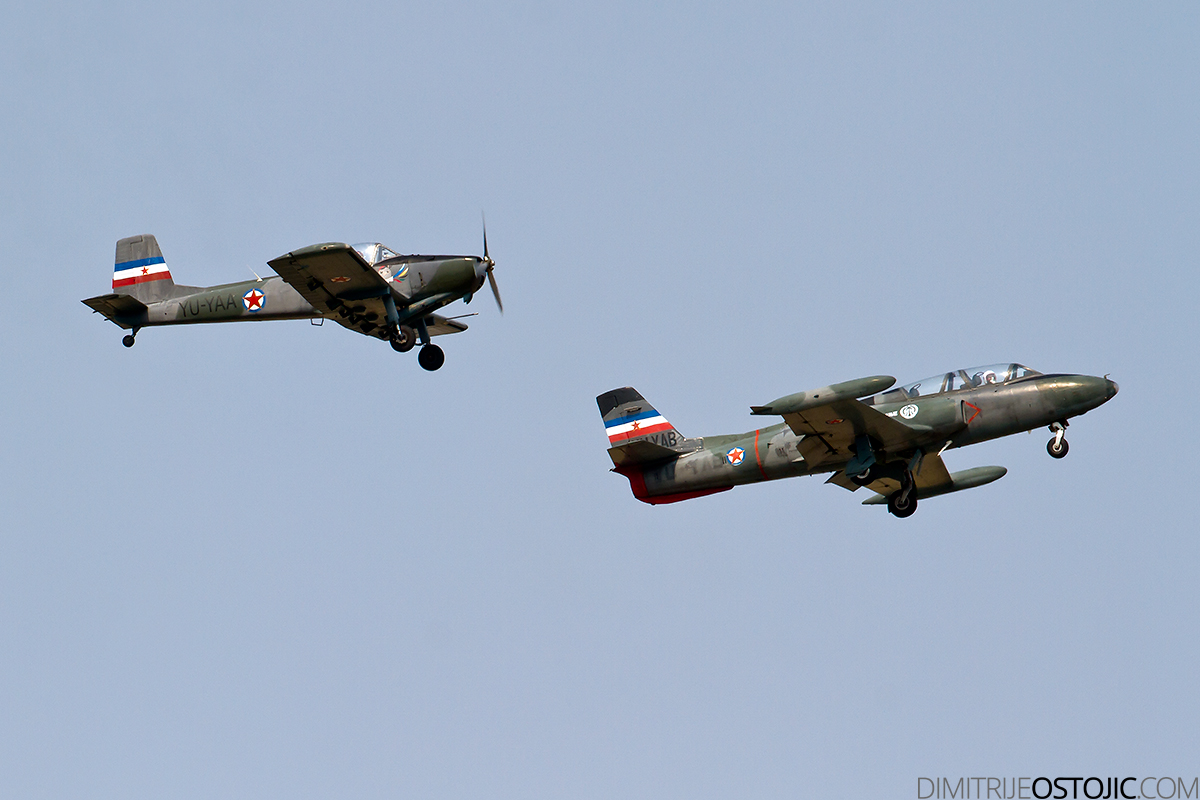 Soko SA-341 / Sa-342 Gazelle
copyright © Dimitrije Ostojić 2012
This work by Dimitrije Ostojic is licensed under a Creative Commons Attribution-NonCommercial-NoDerivs 3.0 Unported License.
Based on a work at www.dimitrijeostojic.com/blog